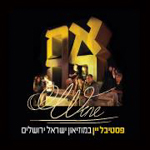 Next week the Israel Museum of Jerusalem will host the 12th consecutive Jerusalem Wine Festival. This is the largest annual public wine event  in Israel. Over twenty thousand people are expected to attend the Jerusalem Wine Festival during the four evenings, Monday through Thursday, August 17-20. The festival is hosted in  in the Israel Museum Sculpture Garden.
During the festival different musical ensembles will entertain the guests with a variety of musical styles from Israeli Folk through Latin, Jazz and Country Music.
Over twenty Israeli wineries are participating in the festival and will offer hundreds of wines to taste. The 85.00 NIS entrance fee comes with a quality wine glass that entitles visitors to unlimited tasting. In addition to the wine, stands offer (at an additional charge) olive oil, chocolate, cheese and more.
For serious wine enthusiasts, I reccomend showing up early in the evening before the event gets crowded.
Tickets are available online here.
Israel Museum, Jerusalem homepage
Jerusalem Wine Festival Facebook Page