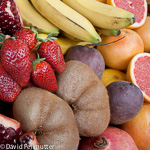 Israel's Mediterranean Fusion is an explosion of flavors based on the high-quality fresh produce that is readily available year round prepared with influences from the classic French kitchen as well as different cuisines absorbed by the chefs in their mother's kitchens in this nation of immigrants.
Our culinary tours will take you to the local markets where you can sample the wide range of fresh fruit and vegetables. In recent years our markets have undergone an additional revolution with young talented chefs opening new restaurants in the markets with the menu influenced by the market traditions and infused with fine dining traditions. No tour of the market will be complete without sampling from these new restaurants.
Israel is a virtual wonderland of artesian producers of breads and cheeses as well. Throughout the country we find small sheep and goat farms that produce hand-crafted cheeses. Not long ago the only cheeses available were soft white cheeses. Today there are many fine aged cheeses being produced in small dairies spread out in the Israeli countryside. No culinary tour to Israel is complete without a visit and tasting at the best of these dairies and an opportunity to meet the cheese-makers.
Israel is where olive oil originated in our historical past. Today we have many talented producers of excellent olive oil, with the best oil produced by variety. Besides the indigenous varieties of Souri and Nabali often unknown outside of Israel, many popular varieties from France and Italy are also grown here. The olive harvest takes place in November and early December. Any olive press visit at this time will be enhanced by seeing the oil produced.
Your culinary tour of Israel can include workshops in preparing the new Israeli cuisine with leading chefs. These workshops will  begin with choosing the products in the market before returning to the kitchen to prepare a meal under the guidance of  a well-known chef. Then you can relax and enjoy the meal accompanied by one of Israel's fine wines.